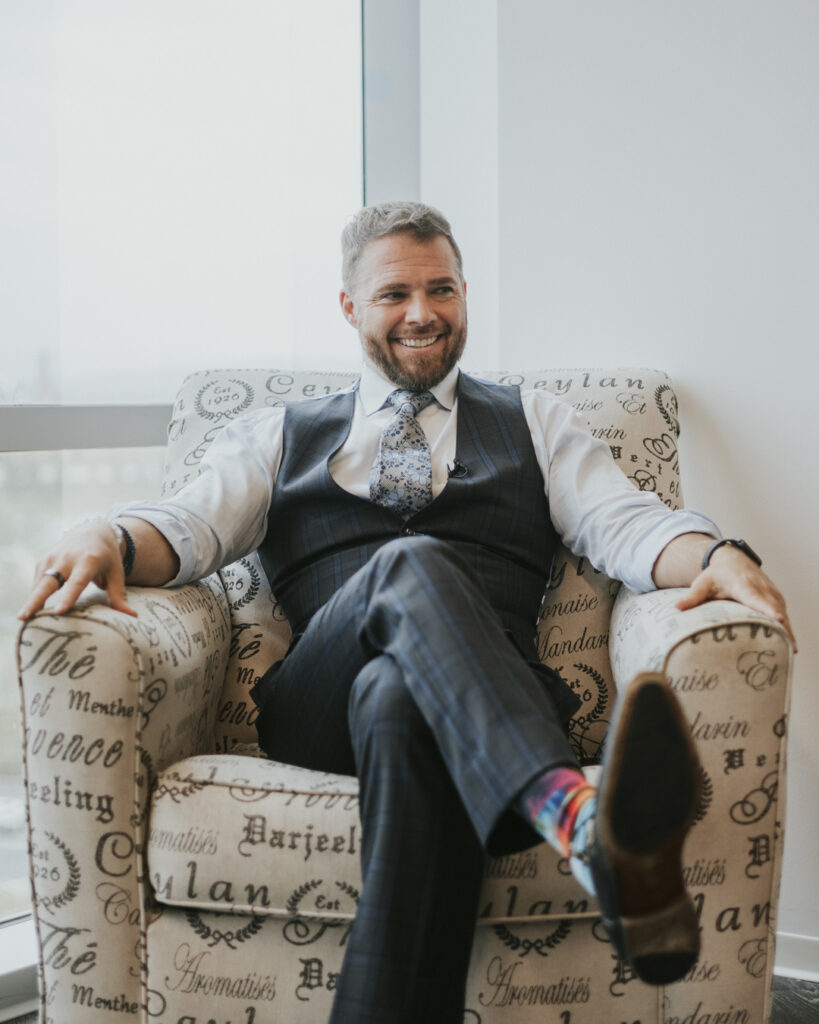 Sabastian is a sought-after, industry-leading mental conditioning and performance coach. He has worked with thousands of young professionals across North America, successfully training and developing their leadership and entrepreneurial skills.
Sabastian was recognized for generating hundreds of millions of dollars in LTV for companies like AT&T, T-Mobile, and Amazon and has been featured on Yahoo Finance and Fox Business. As a professional coach and consultant, Sabastian can help young professionals who feel unfulfilled, allowing them to experience freedom and mastery through his mentality-first methodology.
Sabastian specializes in driving sales and customer acquisition to help his clients profit in the millions.
He is also a performance coach and trains individuals to be the best version of themselves through self-assessment and hard work. He believes that there is no shortcut to success, and only when we have transformed ourselves into our ideal self can we achieve our goals.
Coaching delivers the highest individual and business impact over a sustained period. That's why we believe that everyone – and every business – can benefit from coaching.
FOLLOW @sabastianenges
FOR NEW CONTENT
Subscribe to my Newsletter
Wanis Naguib
Senturion

,

,

Sabastian is an inspirational leader who puts his people first. With a proven track record in business marketing and sales strategy, Sabastian focuses on empowering his people to create a high performing team in any environment. He was a pleasure to work with and continues to be a reliable partner for our organization.
Michael Quinn
Maveriq Brands LLC

,

,

It has been a great pleasure to be a friend and business associate watching and learning from Sabastian ever since our first business adventures back in high school. He has always pushed himself to learn and grow from those around him and, more importantly, to give back by mentoring those who seek to mature themselves. Without question, Sabastian possesses strong business acumen and a level of awareness/consciousness of human psychology not found frequently. I learn something from John in every interaction and I suspect it would be the same for you.
Richard Stewart Jr.
International Clearinghouse, Inc.

,

,

Sabastian is a very capable man. I have know him for over 15 years and he has always been a high producer and a man of his word. I highly recommend him as an executive in many positions Truly trustworthy
The Mercury News
Sabastian Enges is a fighter and a genius beyond his usual sales and marketing field. He believes that to achieve anything in life, change needs to start from within. For anyone determined to reach their goals, guidance is all they need to kick start their journey.
Carmen Solomon
Evolution Development Group

,

,

I've accomplished things that I once thought where out of my reach. I've become a better friend, teacher, student, and leader. I definitely feel blessed to have learned from Sabastian.
Brennan Fulkerson
MTN Consulting, Inc.

,

,

Sabastian has helped me change and develop in all aspects of my life; both personally and professionally. I am now a more centered and balanced person thanks to him!